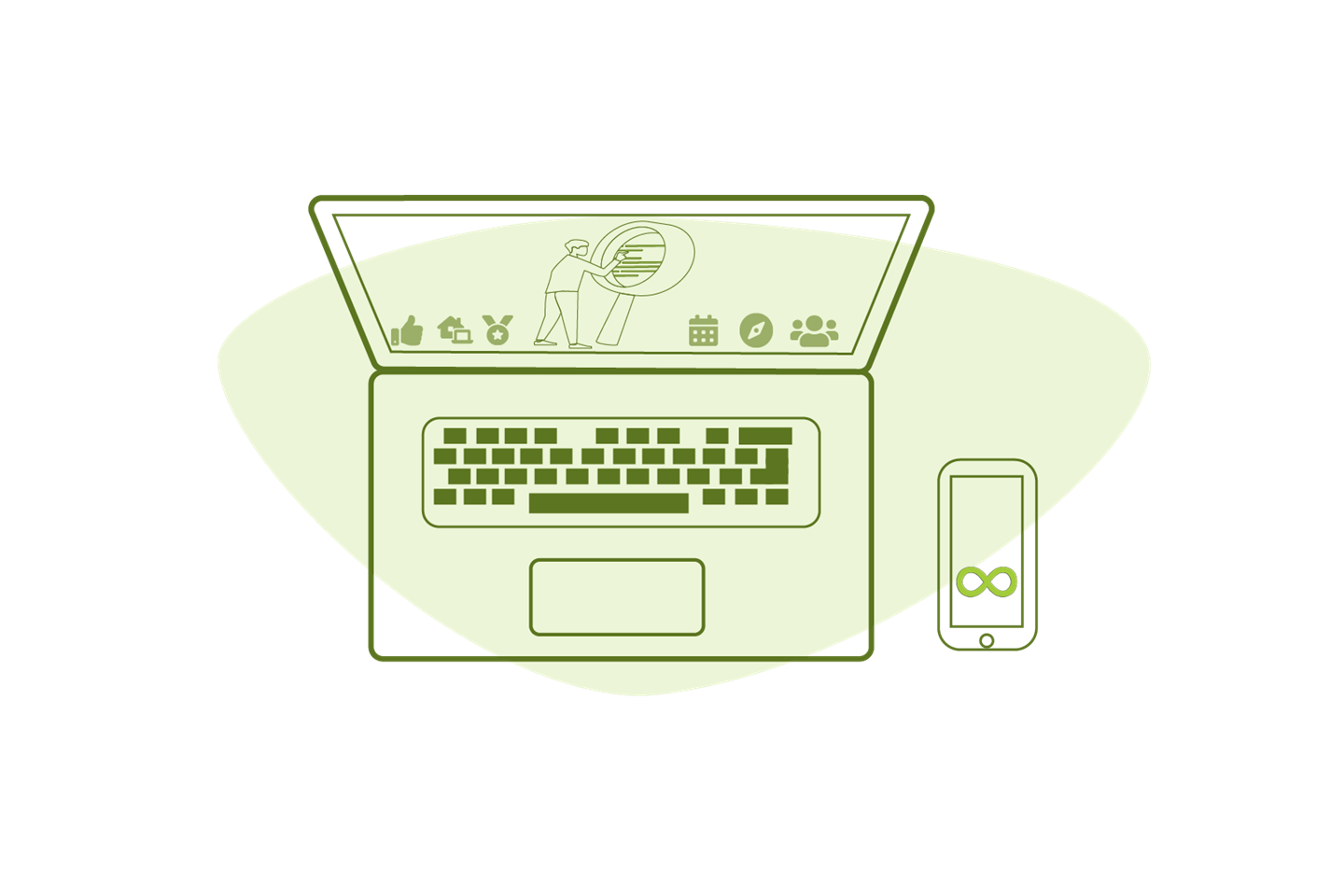 Tim joined Vector in August 2021 after deciding he no longer wanted to study to become a Marine Zoologist. Since joining he has brought his own brand of quirkiness and positivity to the job and has developed far quicker than anticipated for someone with no sales background. Tim is showing us on a daily basis that regardless of your background, if you apply yourself and listen to those around you, then you can succeed in recruitment.
What did you do before Vector?
Before Vector I was studying, I was also working at Hangloose Adventure, which is the zipline at the Eden project. I was the dome manager there. But that was just to earn money whilst I studied.
What did you study?
I was doing a science gateway to do marine zoology. And then we went into lockdown, and I really suffered, because I'm a very sociable person and we weren't in classrooms and I just kind of lost interest. I took a step back to think about what I wanted to achieve in life and concluded that I needed to cut my losses and find a career where I could try to make some life changing money.
Why did you want to move into recruitment?
I mean, dead honest truth, I didn't think about recruitment specifically. I had 3 things I was looking for in a job, it needed to be local, have good earning potential and a clear route of progression. Luckily for me Vector ticked all 3 of those boxes.
What's been your biggest challenge moving into recruitment?
The main thing has been getting over the fact that clients, and people in positions of authority are just human beings and having never been in a sales role before, it's easy to put them up on a pedestal. I learnt quite quickly, if you talk to them as if they are human beings, which they are, things tend to move along much easier.
What have you enjoyed learning about the most?
I think I've learned a lot about the recruitment industry as a whole. There's a lot of knowledgeable people in our business and they are happy to share their experience with newer people. I picked up quite quickly that there is a stigma that recruiters are bad, but I think it's just people have had some bad experiences and it is our job to show them that not all recruiters are equal.
The thing that I've enjoyed learning about the most is corporate technology as it is so different to the technology that I was already familiar with. But also the split between technical and functional roles. As we recruit across such a wide range of skills it has been great finding out where they all fit into organisations. There's just so much to learn, I'm still trying to get my head around it all.
How do you feel Vector has helped you in your journey so far?
It's made me realise that there are companies out there that do treat their staff well. I think it really started to sink in when we were taken on our trip to Scotland for Christmas, it was like "whoa you're taking all of us to Scotland?", I thought wow that must be a lot of money, but it's amazing to see how heavily Donna invests in her staff. It's not just the financial investment that has impressed me, the trust and responsibility to just go out and do my job is great. James and Allan have taken the responsibility for developing me and spend large amounts of time out of their working days to help me, and I think it's attitudes like that which help the business flourish.
What is your proudest moment since joining Vector?
When I first started, I actually managed to get someone placed within the first two weeks. That was the first time that I thought, okay maybe I'm alright at this job.
I think the highlight for me was the first time I developed an account from scratch. It was a local company that I found when I was researching the local area in Cirencester, so I just picked up the phone and speculatively called them. I was put in touch with their HR team who just asked me to send our terms over and they would get back to me. A couple of weeks passed, and I'd just assumed it was a dead end, then all of a sudden, I got an email out of the blue saying they were happy to agree terms and sent me over a few roles to work. I set about finding them some suitable candidates and quickly filled two of the vacancies. It was an amazing experience going through the whole recruitment process for a company that I had identified myself.
Where do you want to be this time next year?
Hopefully wearing some better clothes! But seriously, all I want to do for the next year is focus on making placements, developing my skills, and making myself a bit more financially stable. Once I've done that, then I can start thinking properly about the future